Since 2012, Jenni Martin, owner of Marcotte's, has been helping people fall in love with their home…one piece of furniture or décor item at a time.  Originally Marcotte's Design Salvage, the shop was rooted in refurbishing furniture in addition to selling unique home decor.  Today, our primary business is furniture curated from our favorite manufactures, home décor items and custom built furniture made in the woodshop next door to us.  Our custom furniture consists of barn door sliders, dining tables, sideboards, benches and more. Customers can create their very own piece with custom dimensions and finishes.
Our home décor includes everything from barware and cocktail mixes to place settings, pillows and art work.  At Marcotte's, our vision is focusing more and more on supporting local artisans right here in the Tampa Bay area; many items we carry you will not find anywhere else.
Marcotte's has been a fixture in Pinellas County for nearly a decade, and we give back to the community by working with the Florida English Bulldog Rescue and their amazing charity.  Moving into 2022, we will continue helping and supporting local vendors and charities even more.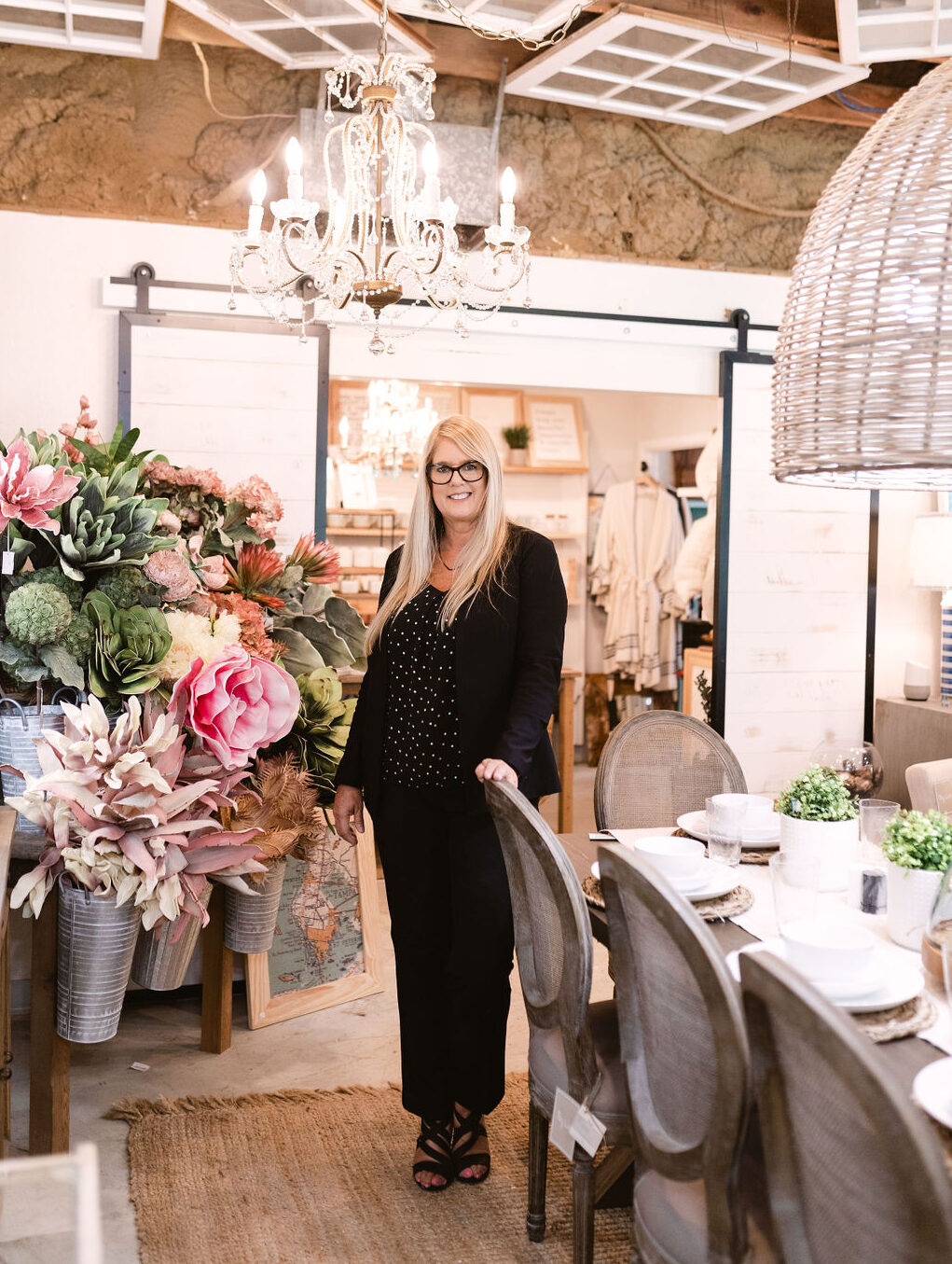 "We LOVE Marcotte's! Every time we visit we discover something beautiful to add to our home. We worked with Jenni to redo our kitchen with top-quality shiplap, painted cabinets and open shelving. What a difference! Their woodworking experts built custom headboards for our sons' bedrooms and installed an amazing reclaimed beam for the mantle of our fireplace. They also whitewashed the fireplace with chalk paint to create a completely updated look. If you want to update your home or decor, do not hesitate to visit Marcotte's Design. Chelsea was also a pleasure to work with and extremely knowledgeable. We can't stay away from this place...just go!"
Stay Up to Date
join our newsletter